Dawnguard Review - SpacePants
It's been 7 months since Skyrim came out to Xbox 360, PS3, and PC, and Bethesda has finally released the long-awaited first true expansion to its enormously successful game.  Dawnguard is a blast to play, and it really freshens up the Skyrim experience.  It was really nice to jump back into Skyrim, and this expansion definitely adds quite a bit of "meat" to the game, as Todd Howard put it. To...
Skyrim DLC Announced (finally)
Plenty of Skyrim fans who have been aching for a reason to put their dusty games back in their system have reason to hope.  After a 6 month wait, Bethesda has announced the first DLC pack for Skyrim called Dawnguard.  Although no details have been announced for it yet, we at least have a name. According to Kotaku, the DLC comes out this summer.  From what Todd Howard, Executive Producer of the...
Why I Have Given Up With Nintendo
The Big N has been in alot of trouble recently.  Nintendo posted its first ever loss in 30 years of business.  $500 million.  Let's take a step back and try and imagine what that number really represents.  That's alot of dollars.  500 million of them.  That's really saying something.  Up until now, the company has been one of the most successful gaming publishers and hardware...
Thor Review
I'll admit that this has been a rather dry year for movies for me.  I haven't been able to go see too many and the few that I have gone to see, I haven't been particularly impressed with.  Kenneth Branaugh has never struck me as the type that would EVER direct a superhero action movie.  Many know Kenneth Branaugh as a Shaksperian actor, starring in movies such as modern-day...
To the happy couple
Dear Kate and William- Nice wedding, but mine was better :) -Jym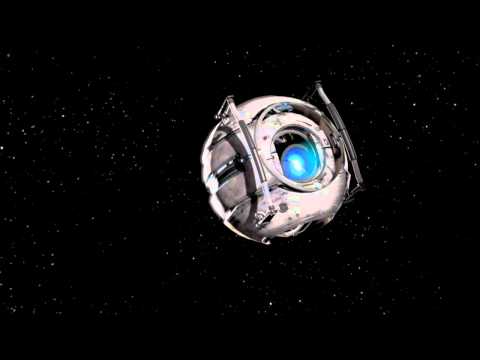 What I Want in the Next Nintendo Console
There are a lot of rumors going around the internet about the successor to the Wii.  I'll be one of the first to admit that there's very little I like about the Wii.  Now people like myself can complain all day long about how it's one of the worst consoles in the history of EVER, but it doesn't change the fact that it's one of the most financially successful consoles out there.  If you look at the...
Ben & Jerry's Response
Enclosed in the letter were two coupons for free pints of ice cream.  Victory will never taste so sweet.
Mass Effect 3 is going to ruin my marriage
Just got my new Game Informer today.  Shepard was on the cover.  I literally shut out the world, went to my room and just consumed the entire article on the new Mass Effect 3.  It looks so good.  So much fun.  Mass effect has already dominated my life and I guarantee this is not going to be any different.  I'm going to have such a ball this fall.
George Washington: Zombie Hunter
Someone please frame this and give it to me so I can put it on my wall
A letter I wrote to Ben & Jerry's today
Dear Ben or Jerry (either one will do), I was actually hoping to get the "thank you" department but all I saw was a complaint box.  I recently purchased a pint of Chunky Monkey ice cream in all of its banana-ee goodness.  About 2/3 of it was delicious.  As I sat in front of the TV, crying as I watched Oprah give away a Ford Fusion to a poor immigrant family whose father was dying of...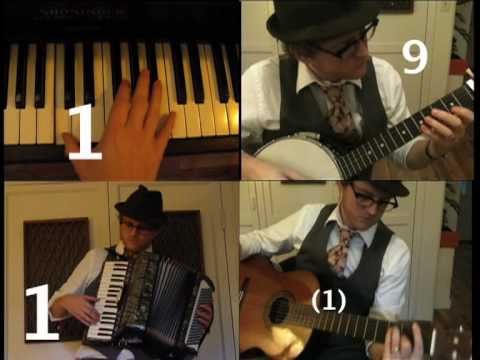 John Locke: Fact vs Fiction
In modern history, there are few television shows that have become as successful as LOST.  When Damon Lindeloff and J.J. Abrams created the television show for ABC, they fashioned many of the characters to be either direct parallels or opposites to different historical figures or literary characters.  The most fascinating allusions to an historical figure is the character John Locke.  To avoid...
More than Lucid -- A Short Story
I can't sleep right now and just woke up having a dream so I thought I'd write it as close as I could to how I dreamed it.  Plus I don't want to keep Lynn up with my tossing and turning.  I haven't even edited this and I can't remember writing a short story before, but here it is in it's raw and unfinished (probably never will be either) glory.   It was a warm...
Why this LG vs. Sony Case Sucks for Everyone
The business world is one of the most vicious, cut-throat, and competitive environments the world has ever seen.  It may even rival battles of ancient times between entire nations.  The difference these days is that while companies do not throw sticks and stones, storm castles, and stand in musket lines firing shots at one another, they do throw patent infringement cases around. A few weeks ago,...
Star Trek's Fiction and its Non-Fiction Effect On...
This is a paper that I did last semester in a writing class.  I don't usually reflect back on papers that I've written, but this is something that I've been thinking about quite a bit.  So I decided to post the paper in its entirety here. There are few things that have shaped the way technology has evolved quite like Gene Roddenberry's Star Trek franchise. There are things that...
A Changing Course
Nobody ever plans on having an accident.  That's really why they call it an accident.  My wife was in a terrible one at that.  I can honestly say this is one of the most heartbreaking things I've been through as a husband.  I remember being at work on 1/29 and getting a call from Lynn.  Normally I can't ever take her calls but I happened to be on break.  I'll never forget...
I quit
Well, I did it.  I deleted my Facebook account.  Good riddance.  Facebook has been the cause of almost ALL of my family's drama lately.  I've always been a fan of the old adage "If you don't have anything nice to say, don't say anything at all."  I'd like to add a little bit to that.  "If you have something important to talk about with someone,...
6 Videogame Characters I Would Never Hang Out With
I have spent a fair amount of time playing games.  I don't have as much time to these days, but I have really gotten to thinking about "What if life was like a game?"  I would hope that whoever was programming it would at least keep alot of the bugs out.  For instance, I would never want to be walking around and then fall through the ground into infinity because of some...
So a blonde walks into a college classroom...
So I have to say, I've never been one to really stereotype people (I think).  Sometimes, you really can't help it.  So there's this girl that's in my English 1302 class.  Platinum blonde hair and an intellect on the same level as a brick.  It wouldn't be so bad, except for the fact that she asks alot of questions during class that really stretch the "the only...
Medal of Honor
I have to say, I'm not very surprised in retrospect.  The beta that I played for this game was buggy (granted it WAS a beta) and the gameplay was just not very fun at all. 
vsdfnjdfnisdfrghio;sgahio;gasdhio;!!!! >:(
So here I am in the computer lab of Kingwood College trying not to explode with this little anxiety attack I'm having right now.  I just dropped my muis literature class and a private piano class.  I'm now down to just Jazz Ensemble and Electronic Music I.  I've royally screwed myself into a massive waste of time.  I'm taking 4 credits now.  Jazz Ensemble might be fun to...